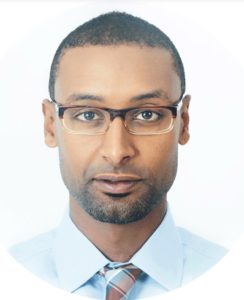 An entrepreneur and investor based in Silicon Valley, Hiruy Amanuel is a managing partner with A.J. Ventures, a company he founded in association with Allison Littlefield and another silent partner three years ago. A regional investment firm focused primarily on mission-driven companies, A.J. Ventures typically places investments ranging from $50,000 to $500,000. The firm invests in seed-stage and existing companies, generally in exchange for equity in the company or a success fee. Operating initially within the financial and consumer sectors, A.J. Ventures has recently extended its investment activity to the technology market. Under the leadership of Hiruy Amanuel, A.J. Ventures completed its first investment in Autobahn Gallery, a pre-owned luxury car dealership headquartered in the East Bay. Autobahn Gallery offers luxury car consignment services and competitive financing opportunities for qualified individuals.
After studying emerging markets within the technology sector for two years, Amanuel identified one of the first promising technologies in the augmented reality space. Hiruy Amanuel organized A.J. Ventures' second major investment in Meta, which also represented the firm's first foray into the tech sector. An early-stage company dedicated to bringing augmented reality to a diverse array of industries, Meta currently works with more than 1,000 companies and developers. Through visionary designers such as Jayse Hansen, who worked on the Iron Man films, Meta incorporates light path technology to create a unique AR experience.
Hiruy Amanuel spent the early years of his career in general management within the San Francisco nightlife industry, where he initially developed an interest in luxury cars. After brokering sales for luxury cars and building considerable liquid assets, he established his own brokerage firm after just eight months.